2022 Summer Project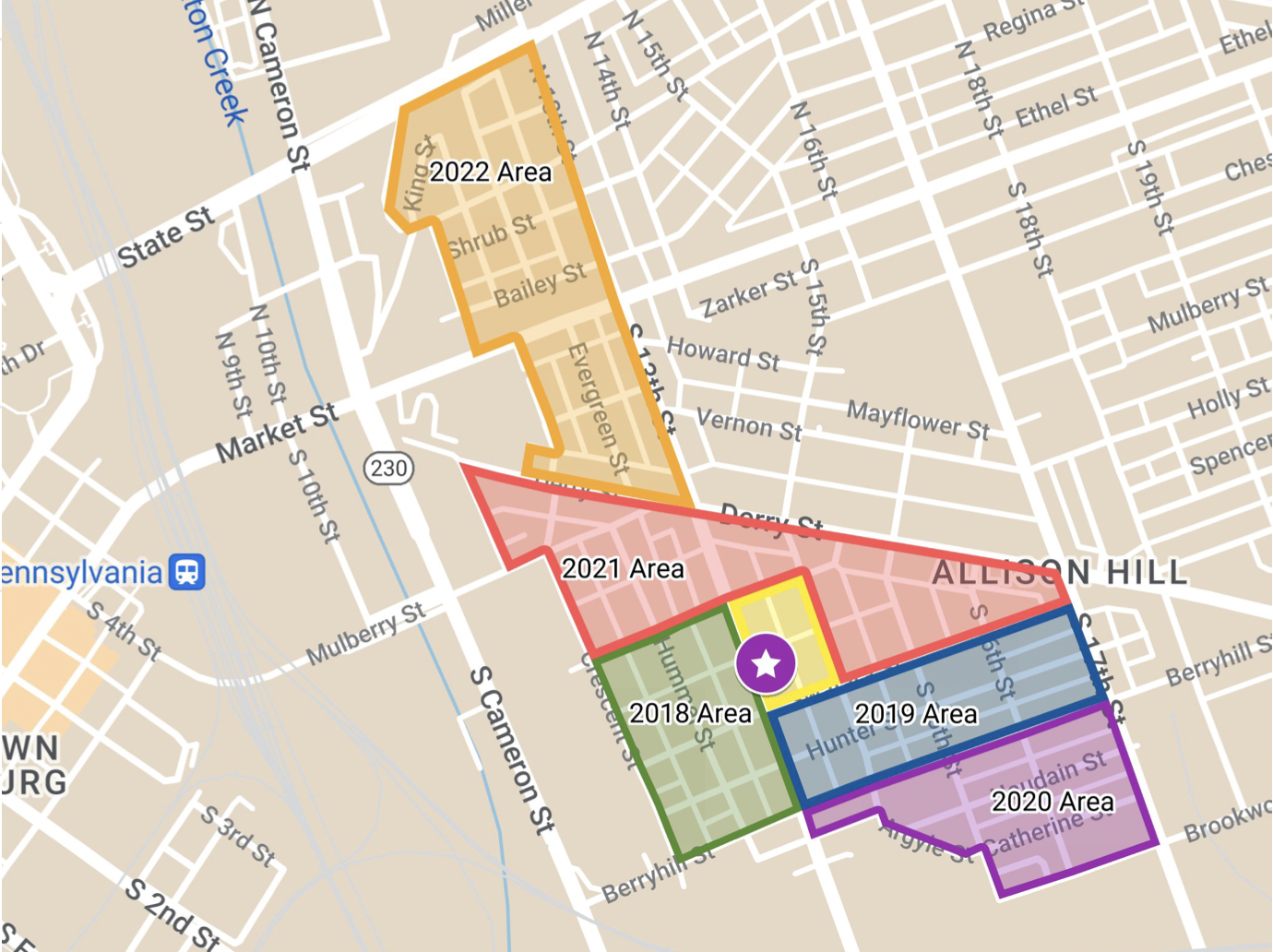 What is the Summer Project?
South Allison Hill is one of Harrisburg's most neglected and deteriorating neighborhoods with over half the population living in poverty. It has been neglected for years and is in dire need of reinvestment of funds, resources and time to create a suitable living environment for the people of Allison Hill. Our Summer Project was birthed out of our desire to serve our residents through preventing & eliminating slums and helping provide safer and sanitary living conditions as well as reduce crime opportunity areas. Every summer an army of hope-filled volunteers flood the streets of our beloved neighborhood, Allison Hill. We do this through removing litter & dump sites, basic landscaping including planter boxes & weed prevention, and minor exterior home repairs.
The Vision for our 2022 Summer Project
(June 5th-July 2nd):
Our goal for 2022 is to remove a projected 500,000 pounds of trash in a 18 block area of Allison Hill board up abandoned buildings and put up fencing to prevent further illegal dumping of materials and drug/criminal activity, clean up the sidewalks & mulch them, repair 10 porches and paint 20 houses, and serve a total of approximately 290 homes (725-1450 people) through all of these activities. This will be year 6 of a 10 year plan to clean up all of Allison Hill by August of 2026 (see map above). The location of the project will be in Allison Hill from Derry St. to State St., Crescent St. to 13th St.
Our efforts over the last 5 years included:
Mobilizing 1,931 volunteers
Servicing 1,546 properties
Repairing 18 porches
Removing 2 million pounds of trash
Installing 225 planter boxes
Boarding up 86 abandoned structures
Establishing 3 community gardens as part of our lot reclamation efforts
Recovering an abandoned street full of trash and debris